End of Rotation Exams
By
Daniel Champigny
- Nov 09, 2021
End of Rotation Exams
You have finally passed your didactic year, no longer will you be forced to take multiple exams per week, sometimes even per day! But when you start talking to second year students, you begin to hear about the PAEA EOR exams.
You begin to worry more. What's worse, multiple exams through the week, or a massive one at the end of a five or six week rotation? Never fear, today we will review the PA EOR Blueprint, discuss the EOR Practice Exams, and specifically cover techniques and tips for the family practice end of rotation exam.
Time-Management
The transition from didactic to clinical year can be a challenging one for some students, as the structured schedule of a 40 hour week of classes and studying is traded for a real work schedule. In this period of time, it can be challenging to study after a long emergency department shift and sometimes students struggle with time management. I can recall specifically as a student, worrying about trying to get all of the information covered, as five or six weeks can go by very quickly.
It is important to note before we proceed that my program did not choose to use the PAEA End of Rotation Exams. I have never taken a PAEA EOR exam, so my research and input on the exams is based solely on my own research.
I have no personal anecdote in taking a PAEA exam. Despite this, I did take comprehensive end of rotation exams for each of my nine rotations in PA school and can share a great deal of helpful information about the process in general which will benefit our students.
PAEA EOR Exams
The Physician Assistant Education Association is an independent group that helps give guidelines and sets standards for PA education across the nation. One of the ways that they do this is via the End of Rotation exam, which is a 120 question examination given to students at the end of each rotation.
Subjects include family medicine, emergency medicine, surgery, women's health, psychiatry, internal medicine and others. The test itself is 120 questions total, but only 100 are graded. The remaining 20 questions are used for statistical purposes to gauge the usefulness of future questions. According to the PAEA website, the goal of the exam is to cover the "broad diversity of patients" that a student may encounter in clinical practice, or on a particular rotation.
Students take the exam through a program called Exam Driver. Questions are loaded at random, so no two students would be likely to be answering the question at the same time. It is up to the individual program to proctor the exam, but many times students sitting in the same exam room will be taking different exams entirely, as they probably just finished up different rotations.
Upon completion of the examination, students are given a raw score in regards to their performance. This simply indicates the number of questions answered correctly. The PAEA EOR exams also provide data in regards to performance as compared to the rest of the country, particularly other students in different PA programs, as statistical data is available for review and averages.
The Goal of PAEA EOR Exams
According to the PAEA, the goal of the end of rotation exams is to give a "set of objective standardized evaluations which are intended….to be a measure of the medical knowledge students' gain during specific supervised clinical practice experiences." The questions primarily are set up in the "vignette" format, with a long stem providing a case presentation which is gauged to be able to help foster and demonstrate critical thinking and problem solving skills.
How do I prepare?
So the question remains, how do we prepare for an exam that literally could cover any topic throughout an entire specialty? This question can make even the strongest of PA students' pupils dilate. Never fear, today we will review some study techniques and tips to improve performance.
Luckily, the PAEA does give us some guidelines in regards to the topics that might be fair game for a specific exam. For example, for the Family Medicine EOR exam, a list of potential topics is available online for students to review. This better known as the, "PAEA Blueprint" for topic specific exams.
This can serve as a rough guideline to the topics that you could be tested on, but still does not narrow things down much. For example, some pieces of family medicine include sections on preventive care, acute care, chronic disease management, urgent care and long term care topics.
It can be difficult for students to sort through all of this information if they are not familiar with taking an end of rotation exam, so it can be challenging to figure out what is important information to learn and what is minutia. It is helpful, however that the exam page lists out the topics: located here for your convenience.
PAEA EOR Blueprint
Another help for example is that the website lists out the approximate percentage of topics covered on the exam, for example, the family medicine exam is based very similarly to the PANCE, with many topics having percentages assigned to them. This can help the student decide what topics to brush up on and what topics may not be weighted as highly.
EOR Study Tips
Anyway, enough about the nuisances of exams, blueprints and formatting. Let's talk about what we are truly here for, the study tips that will help us be successful students and eventual clinicians.
When I was a PA student, I always found it exciting to be assigned a new rotation. After learning my hours for the weeks throughout the rotation; I would be at a particular location, I would review my program's list of topics for the rotation and rate my comfortability with them.
Each topic would be divided into a group, very comfortable, somewhat comfortable, and not comfortable. This allowed me to prioritize the topics I would encounter on the rotation so I could best prepare for the eventual goal, passing the end of rotation test.
Beginning your Rotation
Once the rotation started, I would meet the preceptor(s) for the first time, we would usually review the goals of the rotation. Some preceptors were much more helpful than others. At some rotations, I had preceptors who asked immediately for my list of topics so that they could help me prepare. Some preceptors even went as far as to look through the topic list and prepare their own lectures/topics to review the high points of a case. Some preceptors go above and beyond for students.
Goal Setting
As the rotation progressed and I became more comfortable with the schedule that was given to me, I set goals based on the topics that were in front of me. For example, at the end of the first week, I planned to be done with a full topic (cardiology for example) or if not ordered by body system, 30 to 50 topics. It really depended on the week and how busy the rotation was.
I suggest that students begin to prioritize the topics that they feel less comfortable with first to maximize their exposure to the topics.
During the specified rotation time, I planned to read up as much as possible on the topics that patients were coming in. For example, if we were seeing a patient with a suspected retinal artery occlusion, this topic was studied prior to seeing the patient (when applicable) and then I would read about it after the patient encounter to help solidify the topics. It is amazing how seeing a patient with a specific disorder will stay with you and imprint the knowledge on you!
What if I don't see something during my rotation?
It is in these situations that I challenge students to seek out the things that we are not comfortable with. I learned the most during PA school when I got down to the few topics left on my list/blueprint that I had never seen clinically, because I jumped in and made it a learning process. Another helpful trick is to have your preceptor "pimp" you. If you see a patient with a rash and it ends up being a drug reaction, have the preceptor ask you questions such as "how would this have presented if it were Lyme disease?"
Helpful Resources While On Rotation
There are also numerous resources that are available for use during rotations. The white coat has the benefit of having many pockets to fit small books that can be pulled out at a moment's notice if a patient no shows or if there is down time for studying.
Some of our students' favorites include Case Files, Surgical Recall, Blueprint review books, and many more.
Some programs actually base their end of rotation exams on certain books, so having a vast array of books to be able to review for EOR exams as well as the eventual PANCE, is very important.
In addition, resources such as ExamMaster, Rosh Review, and Medgeeks board review questions are also very helpful, because the more practice questions you are able to do; the better you can master the information. It is important to note that there are not any PAEA EOR practice exams available at this time.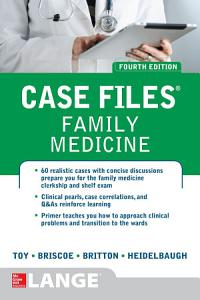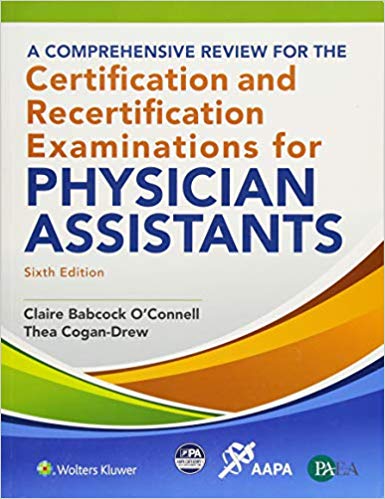 There are numerous other resources available to be used during PA school rotations, it can depend on how your program is formatting the examination. The above books were definitely lifesavers during my rotations. Today, we've discussed much about the PAEA EOR exams, practice techniques, and study tips, I hope which has been helpful.
Resources
Physician Assistant Education Assocation (2019). Website pages regarding End of Rotation Exams. Date of access 23 November 2019 and 26 November 2019.
This article or blog post should not be used in any legal capacity whatsoever, including but not limited to establishing standard of care in a legal sense or as a basis of expert witness testimony. No guarantee is given regarding the accuracy of any statements or opinions made on the podcast or blog.