Medical Podcasts
By
Daniel Champigny
- Jun 15, 2021
Medical Podcasts
As students of medicine, we are constantly being hit with new information to process to the ever changing standards of care, guidelines and new technology. That's the beauty of medicine, there are always better ways of taking care of our patients emerging on the horizon.
As a primary care clinician and educator, I am always looking for new sources of knowledge. Whether this be a free podcast, a new journal, or a ground-breaking article; it can be hard to keep track of everything.
Medical podcasts on various platforms allow us to study wherever we are; at the gym, on the train or drive home, or even between patients. So, if there is so much information out there, presented in so many different ways, how can we find the best podcasts out there?
PA Students
For PA students, a two year didactic and clinical program can fly by very quickly and suddenly, we find ourselves sitting in front of real patients.
Residents
For residents, the constant grind of overnight shifts at the hospital, quick reprieves between "post call days"; can provide a time crunch for studying.
Nurse Practitioner Students
For NP students, scheduling shifts to pay for school while juggling new material and exams, can also be a challenge. Time seems to slip from us, so the question becomes, how do we become better studiers?
How can we become more efficient studiers?
The transition between a bachelor's degree to PA school or medical school can be particularly challenging. Everything is harder, the pace you are expected to learn at is unexpected for most, it is as if there is a proverbial clock ticking everywhere you go, moving you closer to the scary part; which is taking a massive board exam that determines whether you are allowed to continue on in your journey. During PA school, my goal was always to try to study smarter, not study harder. The 2am library visits with monster energy drinks in hand just didn't work for me (although they did happen, but mostly with black coffee). I quickly realized that I had to be more efficient and that the quality of studying is much more important than quantity.
Student Coaching
One of the first things that we address in our student coaching is study tips and how you study. What often worked for students in undergrad, often does not yield the same results in graduate school or medical school.
When the stakes are higher, it is sometimes helpful to re-evaluate our techniques, study approaches and re-define how we retain information. For me, my first few semesters were all about fine tuning my current study skills and then looking for additional ways to get an edge on improving my retention of knowledge.
The Convenience of Podcasts
There came a moment for me, probably around finals during didactic year where a very nerdy revelation hit me. With technology and podcasts, I could study virtually anywhere, while doing anything. On a run at the gym or out on the trail, podcast. Cooking dinner for the week, podcast. Waiting for a first date which I knew wouldn't go well because I was studying 90 hours a week, podcast.
It was at this moment that I became a professional studier. But the strangest thing about this was, it didn't feel like studying. Something about being able to do something I enjoyed such as going out for a run, but also working toward my goal of becoming a PA, it really didn't feel like a burden. I was able to focus better, feel more relaxed, but also begin to expand my knowledge base and feel more confident about the material. It was a great supplement to what I was learning in the classroom as well as the H & P lab and it began to be an obsession.
Didactic podcasts vs. Clinical year podcasts
It may sound cliché and ironic, but the first medical podcast I ever listened to was "Physician Assistant Boards" (now renamed Medgeeks Clinical Podcast) by none other than Andrew Reid. I began to listen to Andrew's lectures around the end of the first semester of my didactic year in 2014.
Not only did the act of listening to medical information not really resonate with me as formally studying, I was obsessed with getting every little pearl or nugget of information I could to prepare for boards. I saw almost immediate improvement in my exam scores and was able to perform quite well on the PACKRAT.
Didactic Year
The focus of my didactic year was getting the information to pass my exams so that I could move on to the clinical year and podcasts were a major source of this. Active listening helped me to master new topics and reinforce those that I still was not sure about after lectures in the classroom. In addition, it was also safer.
Have you ever had a note book fall off of a treadmill while you were reading notes and running? It's terrifying. Treadmills eat notebooks very easily and notes are usually DOA, I learned this the hard way.
Clinical Year
During my clinical year, my expanse of podcasts focused a bit away from board review to specific topics that I was studying on my rotations. I quickly found that for each particular rotation, I could find a specific podcast on that specialty or updates within that specialty. Rotations are unique in that the end goal is still to become a doctor, physician assistant, or nurse practitioner, but it is also to perform well with attendings who may ask questions that are not directly related to board review, but might be more geared toward a specific topic.
With this, students have the unique responsibility to not only prepare for boards, but also be responsible for new updates and treatments within specialty rotations that might have nothing to do with board review.
This particular situation can be challenging because students need to sort through what an attending might expect you to know for a rotation, but also at the end of day, learn what the correct answer is for the PANCE, Step 1, or Step 2!
For example, we know that in patients with UTIs, Bactrim is a reasonable first choice option for boards, but in clinical practice, we may also need to take it a step further and realize that in patients with hypertension who are on ACEI, Bactrim may not be a good choice because the two medications can interact to cause hyperkalemia. Frustrating, right?
So what podcasts are out there?
As discussed above, the great accessibility of technology has allowed the medical world of podcasts to really explode. For students or clinicians, I would recommend identifying what stage of education you are currently pursuing.
PA Students
For PA students, the ideal podcast would encompass high yield board review, but also provide updates in clinical medicine. We'll go over a few of my best choices.
Clinicians
For clinicians, I have found that my focus has shifted a little bit. I'm at the stage in my career where I know the right answer, but might be looking for something different to add to my ability to care for my patients. I know I can prescribe many things for acute sciatica or low back pain, but my focus has shifted to what is the best option? Should I choose gabapentin over meloxicam? What are the benefits? What are the risks? What new studies can help me give better care to my patients?
Best podcasts for students and residents
A review of this topic found that the sky was the limit. I simply went into Spotify or Apple Podcasts, typed in a keyword such as obstetrics and gynecology, general surgery, or emergency medicine and was greeted with numerous different options. One particular podcast available for PA students and other students looking to gain more knowledge was the The Audio PANCE and PANRE by Stephen Pasquini, PA-C. One particular episode I listened to outlined 10 examples of PANCE questions with case studies, examples, and explanations.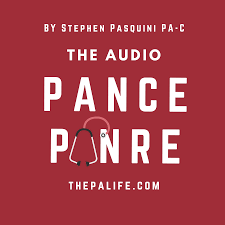 In addition, I also stumbled upon a great podcast that brought back memories for me from PA school. Another excellent podcast by Ted O'Connell MD entitled, USMLE Step 2 Secrets, who has also authored books entitled "Step 2 Secrets" which I read from cover to cover during PA school. Looking back, had I known this was in a podcast, it would have definitely been in my rotation.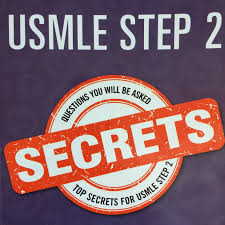 As always, I would be remiss if I didn't discuss our own podcast. I am a self-proclaimed graduate of Medgeeks University, and I can honestly say that during PA school, this was my go to.
I listened to everything Andrew put out, because it worked for me. With other podcasts, I felt like I was getting information that I would later use; a nugget of information that might help me impress an attending on rounds, but with Medgeeks (formerly known as PABoards), I immediately started to see results in my clinical knowledge and it translated to increased exam scores. On long car rides today, I still log in to Medgeeks because I love the way we present information, concise yet entirely useful.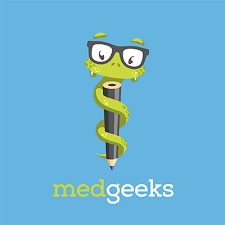 Remember, there are numerous other reputable podcasts for students, but for the scope of this article, we can't cover them all. The sky is really the limit, so consider what rotation you are in, type in some keywords and start listening!
Listen to the Medgeeks Podcast here
Podcasts for Clinicians
The scope of my knowledge and expertise in a variety of topics is always shifting. During the winter, I become an acute pneumonia/flu/sinusitis/bronchiolitis/croup expert. It's the majority of what I see. So, as the seasons change or my interest changes, I like to change up my studying. As clinicians, we have the ability to claim podcasts as CME, which I do often. It's a great way to study, but in a relaxed fashion while improving our care of patients. Here are a couple of my favorites:
EM cases, hosted by Dr. Anton Helman, a Canadian emergency medicine physician. I have been listening to EM cases for years now and despite having no clinical affiliation with EM, I still find it very interesting and enjoyable and many times there are great board pearls or ties to family medicine/urgent care. He also does a segment called "Best Case Ever" where he interviews clinicians who discuss from start to finish, the coolest/best/most heart-warming case they've had, bringing chills to listeners. Check it out!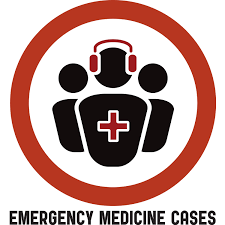 Another favorite of mine is the American Family Physician Podcast, which is done by the University of Arizona residency program. It is high yield, giving succinct and relevant updates to all things family medicine. If you are a new graduate working in FM, or even an old timer who has been around the block, check it out, it's a great source of new information.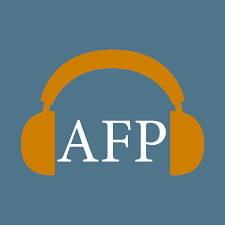 I hope that you have enjoyed our coverage of podcasts today. We're continuing to see great advances in the way we study, the options available, but continue to expect podcasts to be at the forefront of the new breed of student and clinician.
This article or blog post should not be used in any legal capacity whatsoever, including but not limited to establishing standard of care in a legal sense or as a basis of expert witness testimony. No guarantee is given regarding the accuracy of any statements or opinions made on the podcast or blog.