PANRE Review Course
By
Clay Walker
- Jun 15, 2021
PANRE Review Course
-
The video above and article below share different information. Watch and read to both to get the most out of this post!
-
Today we will be diving into the topic of the traditional PANRE exam and PANRE preparation. The physician assistant recertification exam (PANRE) is offered at testing centers throughout the United States, and is aimed to test the general medical knowledge of a practicing physician assistant.
Physician assistants are allowed to take the PANRE within the final two years of their certification cycle, which is every 10 years for most PA's and newly graduated clinicians.
Details of The PANRE – Max Attempts
Regarding the examination, PA's can take the PANRE up to two times in their 9th year of the recertification cycle, up to three times in the 10th year of the cycle, with a maximum total attempts of four times.
Registration
Next, for registration! Physician assistants who are eligible to take the PANRE can do so online, with an examination fee of $350. The examination can be scheduled within the 180-day window established by the NCCPA after submission of required materials to the NCCPA.
About the PANRE
The examination is four hours in length and is comprised of 240 multiple choice questions, which are provided in four separate blocks of 60 questions each. You are given 1 hour to complete each block.
What about breaks?
In between sections you can elect to use some time to take a short break. You are given 45 minutes of total break time that you can use at your discretion. Prior to starting the exam there is a short tutorial that can be completed. If you decide to complete this, you are allowed 15 minutes prior to beginning the test.
The PANRE Blueprint
The PANRE similarly to the PANCE will have questions spanning all of the systems of the body. Just again, like the PANCE, some sections will be more heavily tested and weighted. The following are the systems testing on the PANRE and their percent allocation for the PANRE exam.
Cardiology
GI and Nutrition
Pulmonary
Musculoskeletal
Eyes, Ears, Nose, Throat
Neurologic System
Reproductive System
Dermatology
Endocrine
Infectious Disease
Genitourinary System
Psychiatry
Hematology
Renal
Range of Questions
Within each of these sections you can be asked questions related to any of the following:
History taking and physical examination
Labs and diagnostics
Formulating the most likely diagnosis
Health maintenance
Clinical intervention
Therapies
Application of basic science concepts
To see the full list of topics within each system covered on the PANCE, click the following links:
NCCPA or for a printable version, click here.
Preparing for the PANRE
Just like with the PANCE, we need to make sure that we are prepared to take the PANRE. There are several quality options to assure that you are ready to go in and clear the hurdle of the PANRE examination.
Review Books
One option is to purely use review books. A tried and true book that thousands of PAs have used is A Comprehensive Review for The Certification and Recertification Examinations for Physician Assistants.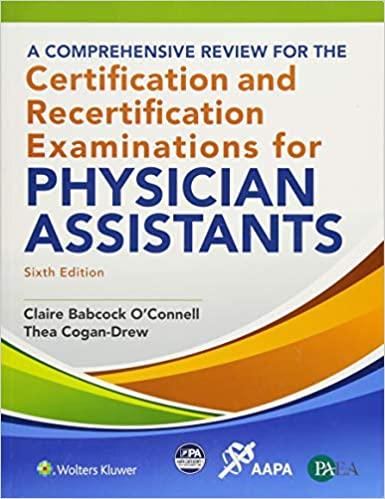 However, there are an abundance of test prep books for the PANCE and PANRE that can be used. In fact, even USMLE Step 2 Clinical Knowledge examination prep books are great sources when studying due to the information being so closely related to what is covered on the PANCE and PANRE.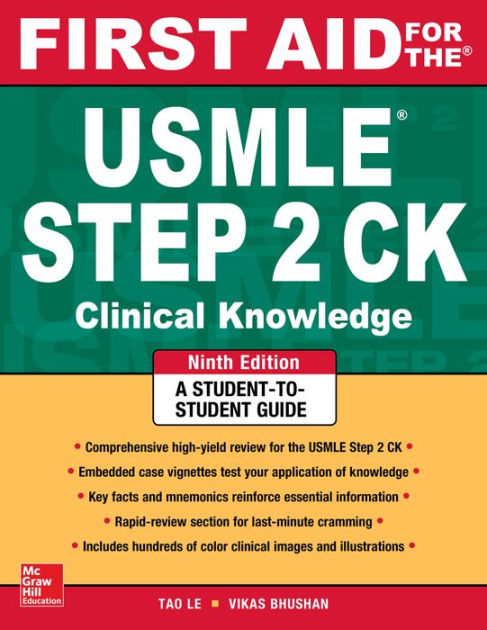 In addition to textbooks and review books, it is important to test the knowledge that you are studying with a PANRE question bank. It is one thing to be able to memorize and regurgitate material, but can we put it to use and apply the information and knowledge is the question.
Question Banks
The Medgeeks Q-Bank is a great source of high yield questions for the PANCE and PANRE that allows you to complete a "quiz mode", where you can study by doing questions, in addition to a "test mode" to simulate the examination experience.
If you're interested in learning more about how we can help you pass, please schedule a free strategy session with our team here.
One last comment about the PANRE question bank to remember is that it is always important to go over the explanations at the end of the questions. While it is important to get the questions right; it is equally important to understand why it was right. Same goes if you get the question wrong, it is invaluable to know why we did not. Additionally, it is important and knowledgeable to know and understand why the other incorrect answers were indeed incorrect.
In Person Prep
A few couple of other commonly used options for PANRE prep include online and in person preparatory courses for the PANRE or PANCE. Depending on your schedule and if you are able to take time off of work or school to go to an in-person course, often determine if this is even an option for someone.
Online Prep
"An online program can sometimes help in these instances. Medgeeks provides a completely different experience when it comes to prepping for the boards. We provide you with outstanding high yield board content notes, videos, audio files, high-yield study guides, study schedules, question banks, sessions with a live tutor to go over practice cases, and 24/7 support to provide same day clarity!
If you or someone you know is getting ready to take the PANCE or PANRE, please book a free strategy session with someone on our team, to see how we can help.
Lastly, if you have any questions regarding the PANCE or PANRE examination, always reach out to us at team@medgeeks.co, and we are always happy to help! Until next time!
Sources
This article or blog post should not be used in any legal capacity whatsoever, including but not limited to establishing standard of care in a legal sense or as a basis of expert witness testimony. No guarantee is given regarding the accuracy of any statements or opinions made on the podcast or blog.