The Future of Medgeeks for Physician Assistants and Nurse Practitioners
By
Andrew Reid
- Nov 09, 2021
Hey Medgeeks! I'm so excited for this post because I finally get to share all the exciting changes coming your way!

I want to share a few important updates we're making, as we near the end of 2021:
Our new podcast host Dr. Niket Sonpal (woohoo 🎉).

Updated guidelines for upper GI bleed.

The new direction we'll be taking Medgeeks so we can make real change within the PA & NP professions.

I'ld like to start with the last bullet point first as it will tie into the other two nicely.
The Direction We'll Be Taking Medgeeks
During 2021 I focused on rapid growth within Medgeeks. Specifically focusing on our internal team so that we can start to create real change to advance the PA and NP professions.

With this in mind we grew to 15 employees and I was able to add benefits (medical PPO, dental, vision) and a 401k plan (it was incredibly gratifying to be able to do this). The goal is to create a work culture where every team member feels passionate and fulfilled about the work they are doing. Every single member of our team is excited for the work ahead as we try and pave a new road for clinicians.

We'll be leading by example as we try and change the way PAs and NPs are treated in practice (more on that a few paragraphs down).
In terms of legalities, clinical privileges, and public perception the PA profession falls behind the NP profession. As a physician assistant by trade, I am 100% aware of this. This is in part secondary to politics, legislature, and outdated laws (among other things).

With that said, I fall in the camp that thinks there is plenty of opportunity for both professions to succeed. We can find a way to advance the PA and NP profession without having to belittle or tear each other down.

Needless to say, I'm a member of a few Facebook groups, where most of the posts seem to do nothing more than complain and bash the other profession. The goal with our facebook group (starting today) is to inspire, lead, and create thought provoking conversation all while sharing important updates in medicine to ensure everyone is providing evidence based care to their patients.

If you haven't joined our free FB group, you can do so here.

But, more importantly, we will be deploying a lot of resources (time and money) to not only help individual clinicians, but to change the entire landscape and culture seen in primary care offices.

We want to provide a culture where PAs and NPs are respected and treated fairly as opposed to over worked and underpaid. And, the only way to do this, is from within these practices.

At the beginning of 2021, I started to brainstorm how all this would get accomplished. I took some pics just to document the process 🤓: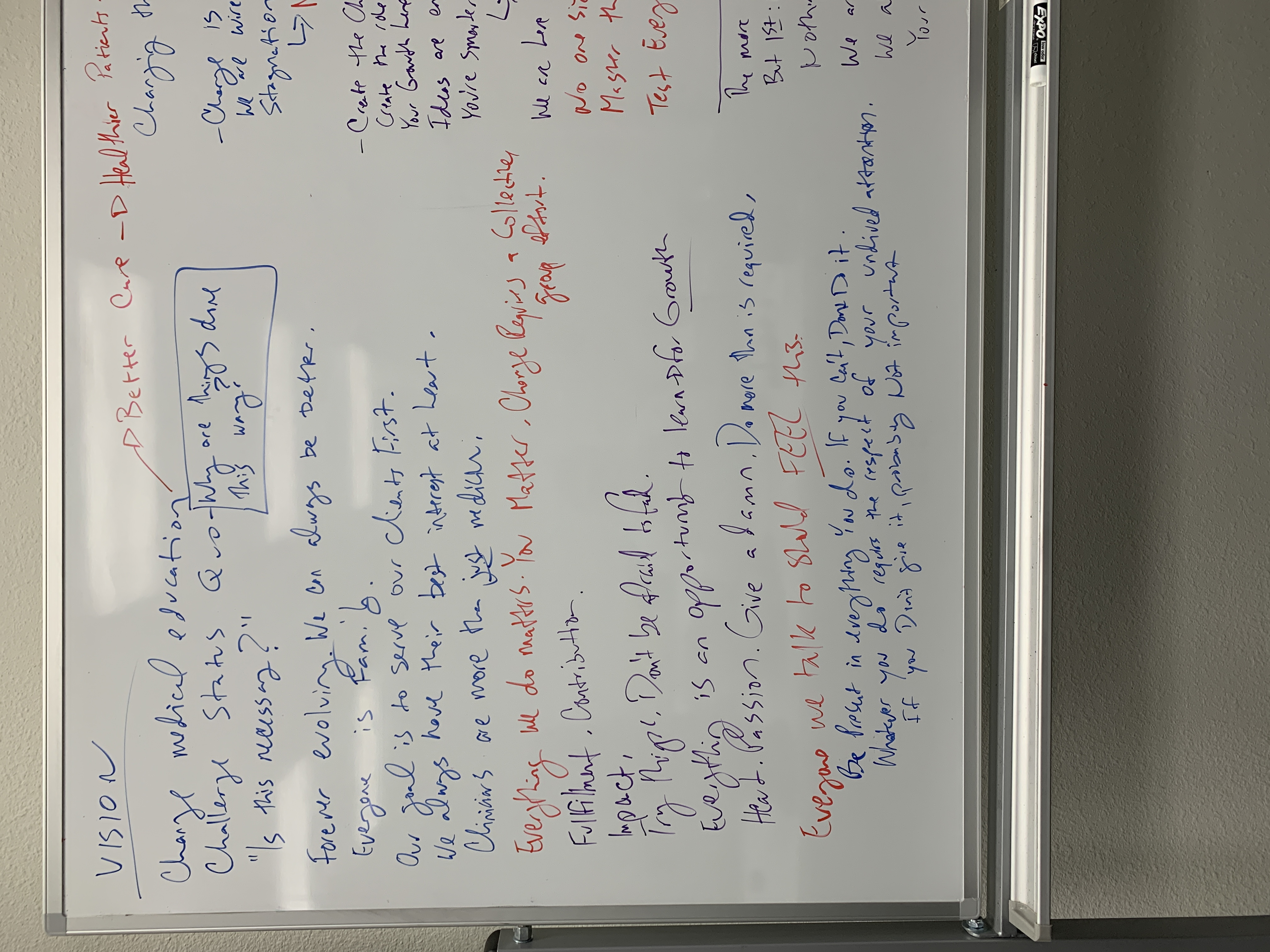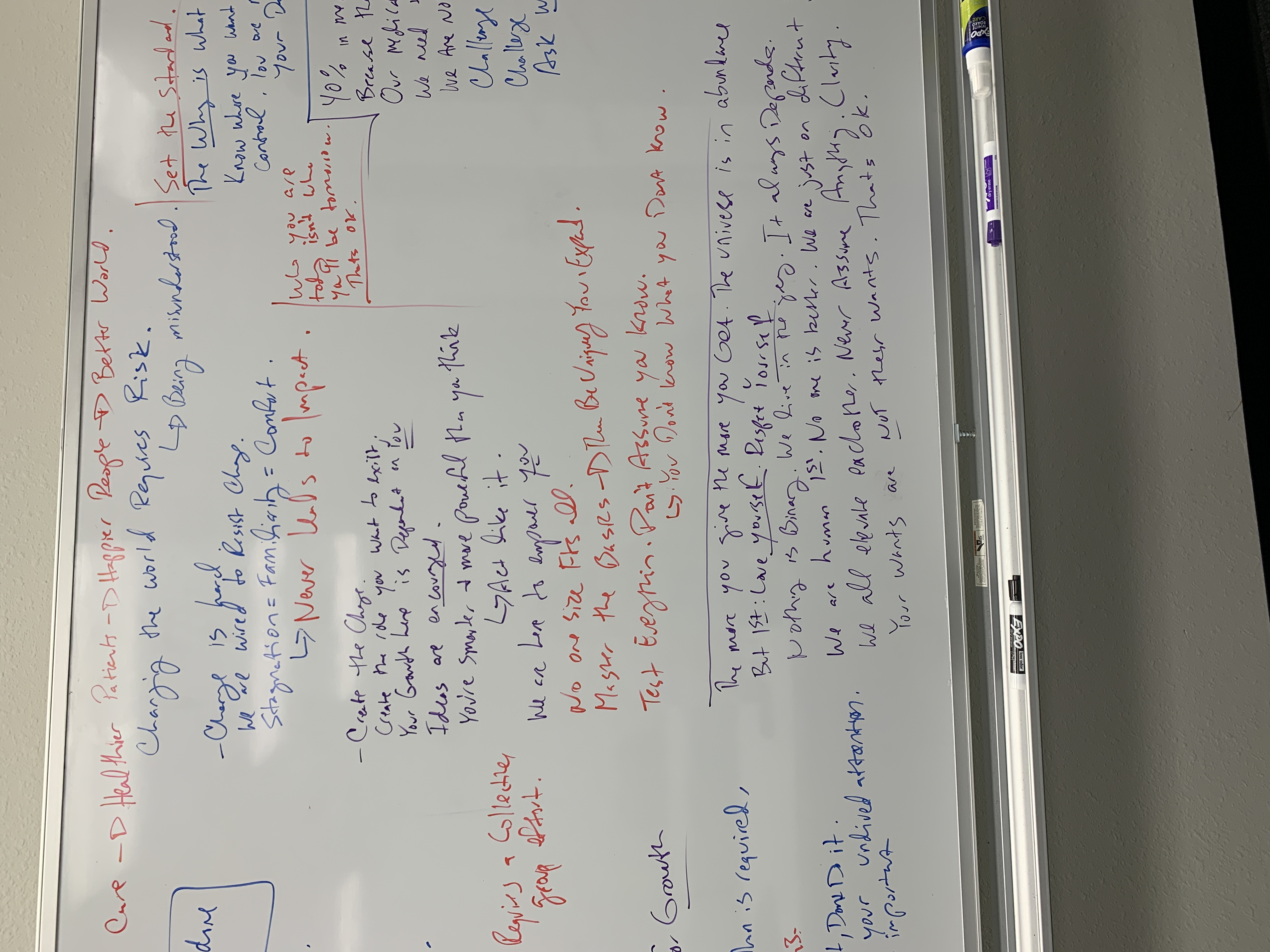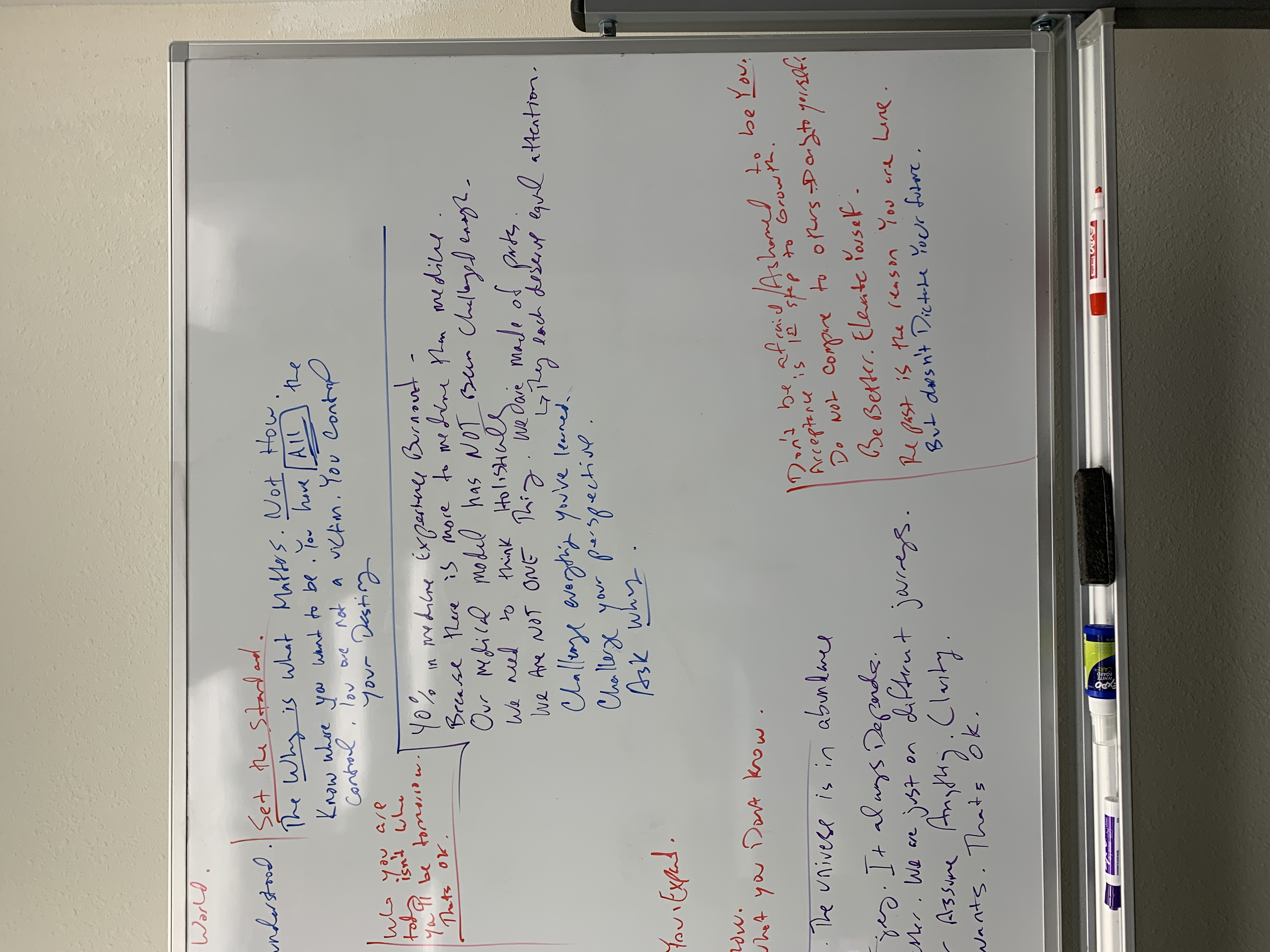 In another post, I'll share exactly how we plan to eradicate medical burnout by working directly with practice owners, admin/HR (who don't always know the roles of the provider), and the supporting staff. We want everyone here to find their lost passion for medicine that may have been lost along the way.

Seriously, I'm so excited for this!

Moving on two bullet points #2 and #3...
The New Medgeeks Podcast

Today, we'd like to introduce Dr. Niket Sonpal as the new host of the Medgeeks podcast!

Who is Dr. Sonpal? Well, besides being an internist and gastroenterologist, he's an assistant professor at Touro College of Medicine in Harlem New York. In addition to that, he's had the fortunate opportunity to be the co-author of "Master the Boards USMLE Step 2 and Step 3" . He's also faculty at Medquest Board review and was faculty at Kaplan for their medical test prep. He's also done a variety of lectures with Medgeeks as well.

All these things combined has led to a 10 year history of teaching students medicine, the boards, and of course the grand round circuit.

Today, we'll be going over some background data and the management of upper GI bleed. The reason for making this the very first episode is based on the fact that the guidelines have just been updated as of May 2021. So, the data presented today and the summation of it, will help you get through taking care of your patients who have upper GI bleeds.

Dr. Sonpal likes to think of this podcast as your digital grand rounds.

So, ladies and gentlemen, welcome to the Red Zone Part 1.

We'll be publishing part 2 of the Red Zone next Monday at 4 am PST (7 am EST). A new episode will continue to be published every Monday 4 am PST thereafter, to ensure you're staying up to date and practicing evidence based medicine.

Click here to listen to Dr. Sonpal, our new podcast host, teach on the management of upper GI bleed

I'm really excited in the direction we're taking everything and I can't wait to make some real change for our profession!